There comes a time in every girl's life when you realize that you need to stop treating your life like one long season of The Bachelorette and get serious about commitment and settling down. That point tends to occur when you start dating guys who are all in the same friend group and you realize that it's not a cute look
.
At this point, there is only one solution: join every single dating app known to man. After having exhausted Bumble, Tinder, and having one very failed relationship and a couple of great first date stories (re: a guy asked to be exclusive after date 1 and then we never spoke again) from JSwipe, I decided to take the plunge and join Hinge (where I met my boyfriend… I am just as surprised as everyone else).
I should probably insert a disclaimer here about my dating life pre-relationship. As mentioned in the "How to Tell You're Dating a Fuckboy" Article, I was a self-proclaimed fuck girl. Essentially, I felt like I should be featured on an episode of Call Her Daddy (#daddygang). I had a roster of guys that I would message on a given weekend when I was either going out at school, or when I was back home for a weekend. If I had to describe my dating life in a movie title, it would be 'Fast and Furious'. Going on an app that is made for people looking to get into long-term serious committed relationships was obviously not my normal MO, and frankly, it was a little scary, but that's what I was determined to do.
First things first, I don't understand why it's called Hinge. Is it because I have to wait until Date #3 to show someone what it looks like when I become "unhinged"? I don't fucking know, nor do I fucking care. Anyways, Hinge's whole premise is that it is "designed to be deleted" aka it's made for people who want to get off dating apps. Weird flex, but okay.
Once you download the app, you're asked a series of questions even more intense than a Nexus interview. The app asks your location, age, height, if you smoke, drink, what your job is, etc. You're also then given question prompts to answer, in order to let your future matches get to know you better. The trick here is to be real and honest, but also cute and mysterious – easy AF. For example, one of the prompts is "A fun fact about me is"… I was completely honest and said that I was a second degree black belt in karate, which is half nerdy and half badass, and lo and behold, it attracted the right man. Moving on to photos, the app lets you use 6 photos, which is actually super generous. I would recommend having a mixture of selfies, photos with friends, and photos of you doing cool shit, but that's up to you, the world is your oyster.
The thing that I actually kind of liked about Hinge, was that you could like a photo of someone, signalling that you think that they're super-hot, OR you could like one of their answers to a prompt, signalling that you think they said something witty.
Now, you're probably thinking, "Ok awesome, another app, what's the point"? I fully understand that mindset, but I highly suggest Hinge, for a few reasons.
First of all, the dudes on there seem to be more serious than your Tinder match, meaning that they will actually take you to a nice dinner at a respectable place and treat you like the Princess you are vs. Netflix and Chill with cheap wine. When I went out with my now-BF Dylan, he actually got out of his car and knocked on my front door. For a first date. Where we had never met. I literally almost passed out from disbelief, as some of my ghosts from dates past made me Uber everywhere.
Secondly, the app allows you to put your first name, and last name. For me, this was great, because knowing a guy's last name allowed me to do some serious background intel and make sure they weren't a serial killer, or worse, a fuckboy.
If your Hinge adventures go well, I will take full responsibility for your future relationship and expect an invitation to the wedding. And if they don't, don't fucking blame me!!!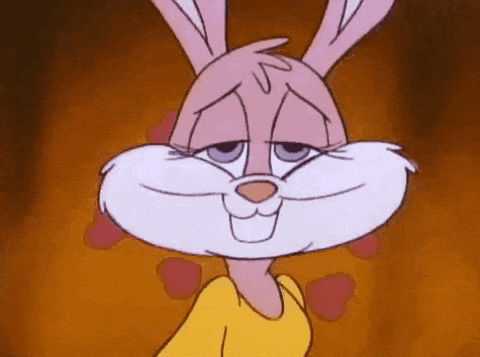 Happy Hinge-ing!!