In Girl World, Halloween is the one night a year when a girl can dress like a total slut and no other girls can say anything about it (Heron, 2004). However, in 2019, Halloween seemed to go on for three nights. Imagine waking up completely hungover still in costume from the night before and realizing that you have to do it all over again. Truly spooky. Since my three-day bender of celebrating (where I dressed as Beetlejuice, a fraternity bunny, and a black cat) has come to an end, I decided to round up some of the best celebrity costumes from the Halloween that just kept on going. And going. And wouldn't motherfucking end.
Kim Kardashian as Elle Woods
In order to prove to all of us that she is capable of passing the California bar exam, Kim Kardashian dressed up as everyone's favourite lawyer / girl power icon, Elle Woods. As a bonafide Legally Blonde expert, I will say that Kim absolutely nailed this one. She even recreated Elle Woods' Harvard Law School admission video essay proving to all of us why she should be admitted to Harvard Law School.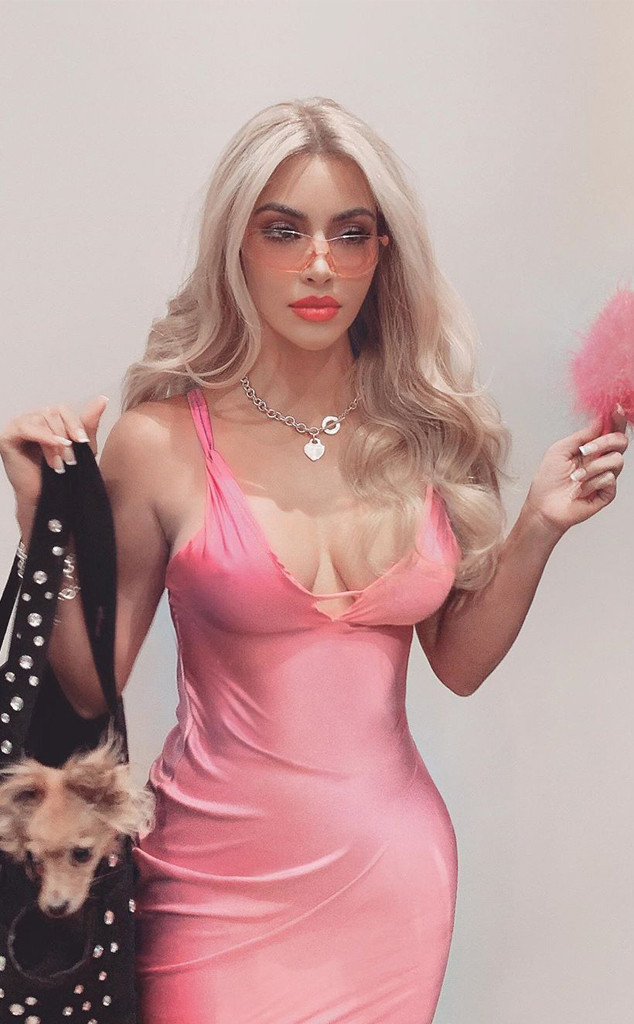 Kylie Jenner as ~everything~
Since Kylizzle broke up with Travis, she either has too much time on her hands, or just is living her best life. I think the latter. Over the marathon of Halloween, Kylie was: a Playboy bunny, the Little Mermaid, Marilyn Monroe, Madonna and a Pixie. 5 costumes, and Kylie slayed EVERY. SINGLE. ONE. Also on another note, apparently she's fucking Drake, so you go girl!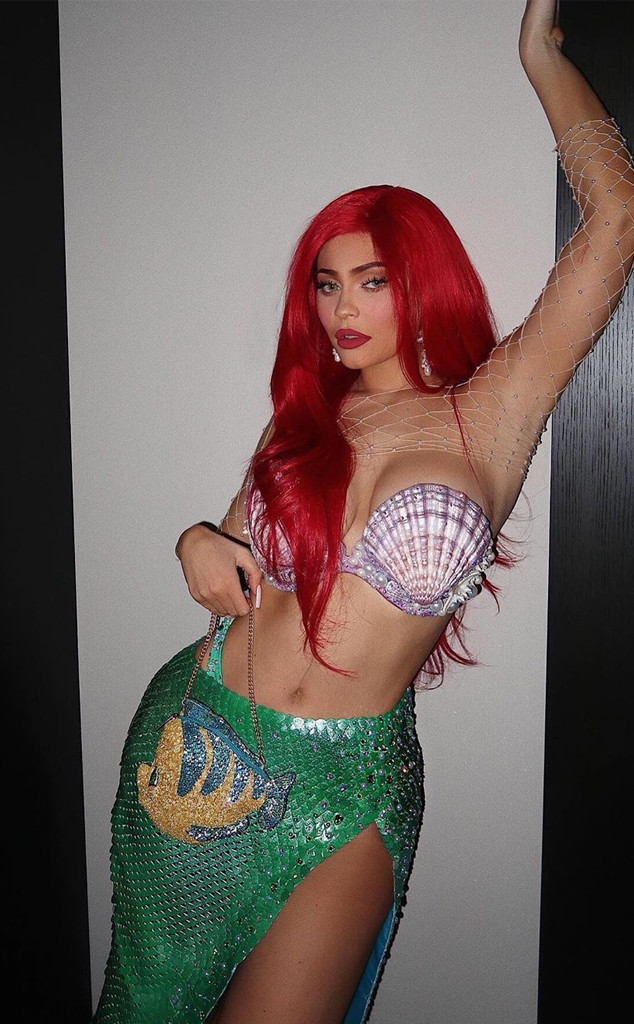 Lizzo as a DNA Test
Lizzo took a DNA test, turns out she's 100% that bitch who would dress up as something referencing her own Billboard top hit! This costume was really cute, but it just sucks that she's getting sued for plagiarism.  You're still my girl though, Lizzo.
Demi Lovato as Pennywise
When I first told my higher-ups at MTS which celebrities I thought deserved to be on the list and said Demi, we had a slight disagreement that she should be here. Marie Antoinette was the worst Halloween costume ever. And it wasn't even, like, a zombie Marie Antoinette post-guillotine, it was like just weird. However, her Pennywise costume def redeemed her. This costume reminded me why clowns are fucking terrifying, but Demi looked good doing it.
Tana Mongeau and Jake Paul as Justin Timberlake and Britney Spears
Everyone's favourite clout couple in 2019 dressed up as everyone's favourite couple from 2001. Jake Paul and Tana Mongeau dressed in head-to-toe denim for a Halloween party. I think this the most I've ever seen either of them covered up!
Jessica Biel as Justin Timberlake
While we're on the subject of Justin Timberlake, his wife Jessica Biel dressed up as him from the early 'NSYNC days with JT even being her microphone. Even though a clip surfaced of Jessica admitting she wasn't an 'NSYNC fan back in the day, I'm so glad that Jessica didn't say 'Bye Bye Bye' and her and JT are living happily ever after.
Lisa Rinna as J. Lo
Lisa Rinna, Queen of Real Housewives of Beverly Hills and the Queen of Instagram dancing videos dressed up as the Queen of all Queen's, J.Lo. And it wasn't just any J.Lo costume but it was none other than the iconic green Versace dress from the 2003 Grammy's. This costume left me speechless, because it was just THAT good.
There you have it, some of the best celebrity Halloween costumes from 2019. With only 362 days until next Halloween, I hope these costumes inspire you to come up with something better than just being a mouse, DUH.