I fucking love Valentine's Day. And it's not because of the cheesy cards, or excessive decorations at the dollar store or the existential crisis that can creep up if you're single. No, I love Valentine's Day because I use it as excuse to treat myself to things I normally wouldn't (or I probably still would, I just can blame it on the holiday).
There's no actual reason to buy myself a gift, it's just fun. I'm my own fucking Cupid for the day, and everyone deserves that. Because I highly recommend everyone tries out this way of life, I rounded up some of my favourite Valentine's Day gifts to give yourself this year. Check them out, find your fave (or two), and make yourself very, very happy. SELF-LOVE, BABY, SELF-LOVE.
Herbivore Jade Roller
According to the Sephora website, the Jade Facial Roller is an incredible tool for inner and outer beauty. This jade roller supports lymphatic drainage to reduce the appearance of puffiness and wrinkles, which is great, because who wants puffiness and wrinkles? Facial rolling is relaxing, de-stressing, and can bring peace and harmony, which is known help reduce stress. This is a great item to self-gift yourself, because it can help you look and feel like your best self. Need I say more?
~Bougie~ Face Mask
An important aspect of self-love is self-care, and everyone knows that a big part of self-care is doing face masks. Why not use Valentine's Day to treat yourself to a bougie face mask that you normally wouldn't buy? Mask (ha.ha.ha get it?) any feelings of loneliness this February 14th, and apply clay that probably costs more than your Starbucks for the week. We suggest either the Peter Thomas Roth Irish Moor Mud Purifying Black Mask or the Summer Fridays R + R Mask. Once you wash these masks off, you'll also wash off any bad vibes and negative energy that you had before.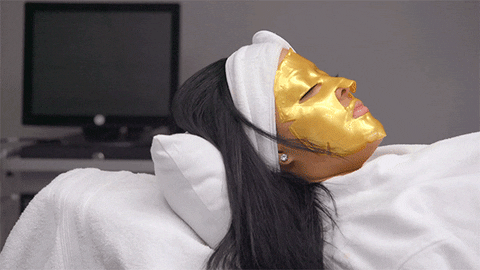 Eight by One Bracelet
Jewelry is always a cute gift to give yourself, but these bracelets take it one step further. Eight by One bracelets are super cute, beaded, customizable bracelets that you can order online. So, when it comes in the mail, it'll be like getting a gift sent to you by a secret admirer! The best part about these bracelets is that a portion of your purchase goes towards a charity of your choice. Treating yourself while also making the world a better place? We love that for us.
Spa Day
A spa day is a classic on the self-gifting list. Treat yourself to a massage, a facial, a mani-pedi, or all of the above! A day at the spa really needs no explanation other than this is the perfect way to relax and unwind for Valentine's Day.
Lingerie
Even if no one isn't going to be seeing your lingerie, doesn't mean you can't dress sexy to feel sexy! Lingerie makes for a great self-love present, because it can make you feel HAWT under the layers of clothing you're wearing in the cold February weather. We're LOVING this Heart Demi Bra from Urban Outfitters. It definitely gets you in the self-love spirit all year round! If you really want to go full out, you can purchase the matching thong as well!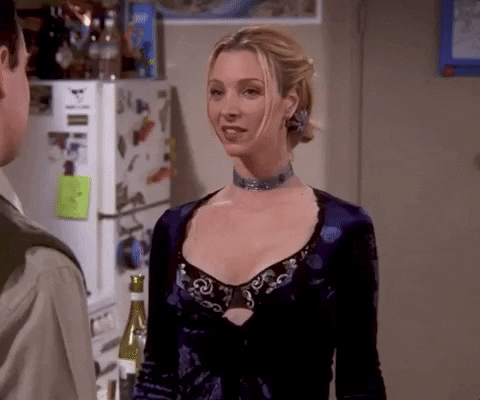 Flowers, Chocolate, whatever the fuck you want
If you want flowers, buy yourself some flowers! Don't wait for someone to send them to you. If you want chocolate, GIRL, TREAT YO'SELF. BUY THAT CHOCOLATE. Enough said.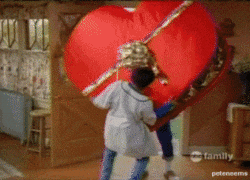 Valentine's Day shouldn't automatically equate to having to wait for someone to send you chocolate and flowers and buy you things and for you feeling shitty if no one does. It's 2020. Be your own goddamn Valentine this year and buy yourself whatever your heart desires.