Some things we do in life mess up our skin! That's that – thankfully, facemasks are super handy when your skin is not doing its best because they are treatments meant to target a specific problem. I love doing face masks any day of the week, but the thing is sometimes doing these don't do much unless you're trying to target a specific problem! There are face masks for dryness, texture, acne, brightness, and basically, any problem you have! I find there are certain situations however, where face masks are super necessary.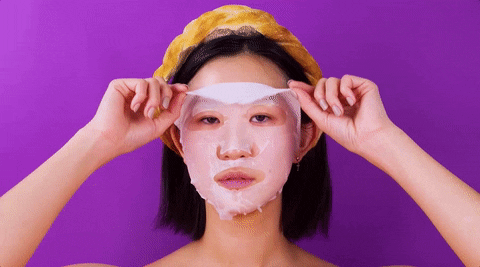 Sun Burn
After a day in the sun, my face is inevitably burnt. Maybe not all over, some times it's just my nose or other weird blotchy places where my face is burnt, but it's burnt no matter what. Face masks are really necessary here because if you don't treat the burn there's a chance of your skin peeling which can be super embarrassing and really awful.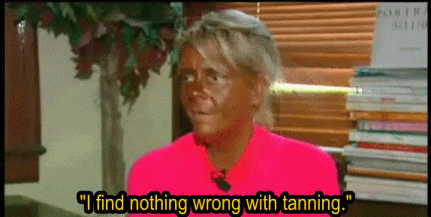 After a day in the sun, I make sure to do a mask! There are a few that I always reach for:
The Aloe Soothing Mask Pack by Benton is AMAZING! I ordered a few on Soko Glam and have been loving using it. Aloe is the best thing to use on sunburnt skin because it's so soothing and can calm the redness down a ton! It also helps to add extra moisture to your skin which is something you definitely need.
The Khiels Calendula & Aloe Soothing Hydration Face Mask is super similar to the Benton mask, but it's in a gel form which I really love after a day in the sun because it's super cooling. It has the Aloe in it for calming, but the Calendula is really amazing for hydration which as I said is so important after sun!
Lastly, I'll reach for the Summer Fridays Jet Lag Mask, especially after doing one of the aforementioned masks to moisturize even more as well as lock the aloe and calendula into my skin from my previous masking! This mask isn't as soothing as the others but it's so moisturizing that it'll do the trick on a sunburn! Also – if you do ever happen to peel from a burn this mask will save your life!!
Breakout
Maybe you're PMSing, or maybe your skin is just having a rough time with acne, whatever it is you for sure want to treat the acne and make it GTFO! Acne-treating masks are usually clay based because clay is amazing at sucking the dirt and oil out of your skin, however, I will for sure make sure to include some other acne treating formulas as well.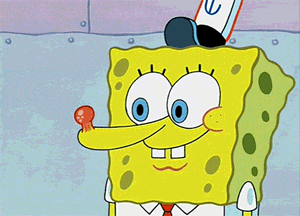 When my skin is a mess, here are the masks that I reach for are:
The Glamglow Super-Mud Treatment Mask is a godsend. It sucks all the impurities out of my skin and leaves me feeling so clean it's almost unimaginable. I also love that I can see the oil and dirt being sucked out when the mask dries you can see these little dark dots which is the grime that the mask pulled out! Super satisfying and amazing. I will literally see pimples disappear after this mask has dried. It seriously is to die for.
The Herbivore Blue Tansy Mask isn't like the Glamglow mask because it's not clay, but also because you won't see instant results. The mask tells you on its packaging that you will go through a skin purge process at the start which means that it will bring all your pimples from under your skin up to the surface at first, and then it will get rid of them all! So don't do this right before a big event or something because you should be ready for some bad before the good. Once you're done the purge process your skin will be clearer than EVER which makes it totally worth it.
The Manefit Natural Gift Green Tea Pore Care Sheet Mask is amazing because it's soothing, but it also helps soothe and minimize pimples and acne! This mask won't leave your face high and dry like the other ones I mentioned, it actually tackles many problems at once which can be amazing for skin that's breaking out. The green tea targets the pimples and minimizes and calms them, but it also will hydrate and calm the rest of your face too!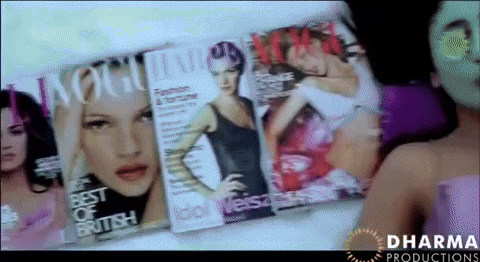 Pre-Party
For me, my makeup never looks amazing unless the skin underneath it is looking good! So when I'm going to a party or going out and I know I'm going to be wearing a good amount of makeup I will make sure to mask. I like to reach for hydrating, moisturizing, exfoliating, and plumping masks on these occasions because they really make your skin glow below your makeup.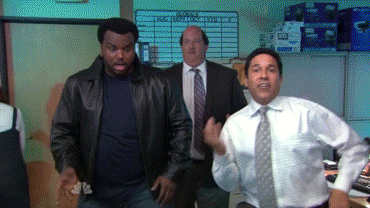 When I'm getting ready to go out, here are the masks that I reach for are:
The Saturday Skin Spotlight Brightening Mask has been my pre-party go-to mask forever! I love this mask because you see instant results, your face will be super bright and luminous once you're done using it. I love how plump it leaves my skin and my makeup goes on so damn smooth after this mask! I am obsessed.
The Summer Fridays Overtime Mask is another godsend of a mask. My skin will never be as smooth and soft as it is when I take this facemask off. This mask smells like pumpkin pie, you can choose how much exfoliation you want my spending 1 minute exfoliating the skin physically by rubbing the mask in, or if you want a more minimal exfoliation you just rub for less time! The amazing thing about this mask is that it's not like other masks that strip your skin of nutrients when it exfoliates, the formula actually puts more nutrients into your skin and leaves it so ready for makeup application.
The Charlotte Tilbury Goddess Clay Mask is the perfect clay mask when you aren't in need of a super strong acne mask. It never fully dries on your face and actually hydrates as well as cleans, and smooths. I love doing this mask before going out because I really think it's the whole package, it does everything you could ever possibly need for your skin before putting on makeup!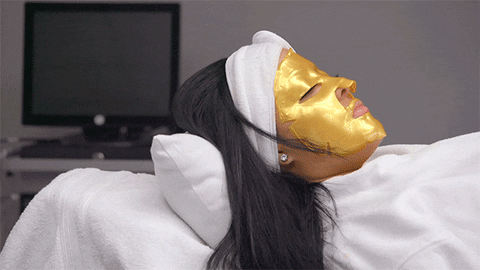 Post Party
You're hungover – and your skin feels it too! This always happens to me, because alcohol sucks the hydration out of you everywhere (including your skin). When I'm recovering from sleeping in my makeup or drinking a little bit too much it leaves me in awe at how much better a face mask can make me feel!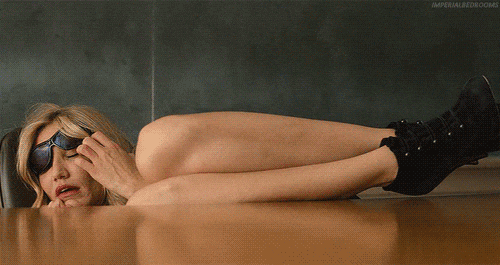 When I'm feeling the night before on my face, here are the masks that I reach for are:
The Youth To The People Superberry Hydrate and Glow Mask is amazing because you can put it on right after your night out and sleep with it on! This will ensure that when you wake up in the morning your skin won't be feeling the effects of your hangover. It works overnight to really moisturize deep into the pores of the skin, but also works on that glow! Your skin will wake up refreshed and wonderful and ready for brunch (even if you're feeling the opposite).
The SKINRX MadeCera Express Mask is really a great mask for anything, but I love it when I'm hungover because it's super soothing and will target every single thing that I'm worried about on my skin! It not only soothes skin but also cleans the dirt and grime that could be left on your skin. ALSO, it plumps skin and leaves it feeling so soft and smooth that you will be like petting your skin. Crazy good mask and always makes me feel a little bit better about myself the morning after a night out.
The Glossier Moisturizing Moon Mask is just the most hydrating thing to ever exist. I put it on and my skin drinks it like a glass of water! You can choose how much you put on based on how much moisture you need. I love how customizable it is because sometimes you only need a bit of moisture, but after those nights where you really went hard and are lacking tons of sleep, you can lather this stuff on!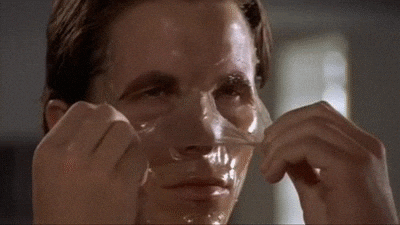 Sickness
When I'm sick, I look so horrible. My skin looks so pale that it can look green, I'm lacking hydration, and I just all around look disgusting. Face masks can help you! Brightening and tightening masks always leave me looking better, and even can sometimes help me feel a bit better too (probably because I know that I look like less of a mess).
When I'm feeling disgustingly sick, here are the masks that I reach for are:
The Glamglow Thirstymud Hydrating Mask doesn't just hydrate. When I apply this I get that tingly feeling that I love (which informs me that this mask is doing more than just hydrating). The tingling means that it's treating your skin to lots of nutrients and goodness that will assist in the hydrating task but also tackle other issues as well! When I'm sick this makes me feel like at least one part of my body is doing it's best and feeling as healthy as possible.
The Origins GinZing Peel Off Mask leaves my skin feeling all vitamin'd up. When I peel it off my skin feels smooth and plump AF because this mask is super firming and really helps with the texture of your skin. You may not realize how much of a difference the texture of your skin actually can make on how you feel as a whole until you try this mask out. It also smells amazing which is a huge turn on for me when I'm sick because I may not be eating much, but a fresh and light scent can leave you super satisfied.
The Benton Snail Bee High Content Sheet Mask is a Korean favorite. Snail mucin sounds disgusting but when you get over the fact that it is the gel from a snail you will love it. It replenishes the skin in every way it can and turns around all the side effects that sickness has on your skin. Don't think about the snail part of this, just think about how amazing your skin will look after. This is one of those masks that gives you super instant results, so if you're sick but have to go out and do something where you will have to interact with others this mask is perfect.