I love lip balm. That is all. I can end this article right there (not actually that would be a pretty shitty article). My lips are dry year round, they get dry in the winters due to the cold and lack of hydration in the air, but in the summer they dry up because of the sun exposure! No matter what time of year it is I have like at least 4 different lip balms on me at all times, my BKR water bottle actually has lip balm attached to the cap (and I don't go ANYWHERE without my 1L water bottle probably because I'm crazy).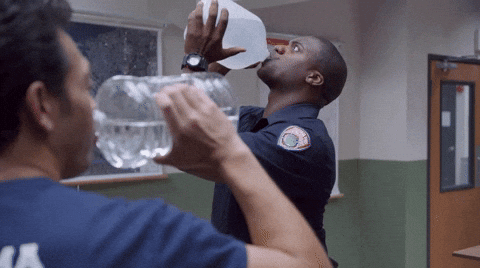 The thing about lip balm is that there are so many different kinds for every single mood, activity, and time. At night time, for example, I will wear a lip mask, but during the day when I'm tanning by the pool, I'll wear one with SPF.  When I'm at work I like to wear a tinted lip balm to make me look a little bit put together, when I go out I like to wear a balm that finishes glossy so I look pouty and cute.  There is also lip cream/serum which I have recently discovered (you put it under your lip balm and it makes your lips super smooth and hydrated – fun fact hydration is different than moisture and lip balms tend to moisturize and not hydrate.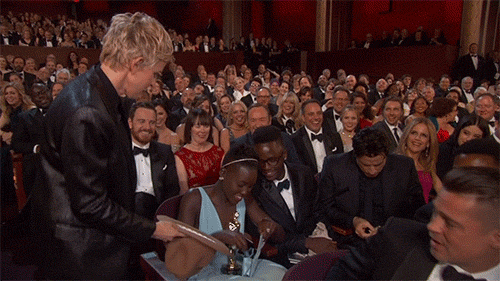 Tinted Balms
So I think the way I'm going to do this article is to offer up a super amazing slightly expensive lip balm in each category, then a mid-priced option, as well as a low priced option!  In some cases I think the cheaper balm is better – I will make sure to inform you so you can snatch that one up!
One of my fave lip balms to ever exist is the Dior Lip Glow. The satin finish pink glow is TO DIE FOR and literally matches the coloring of your lips/skin/face/eyes/everything perfectly. My mom, sister and I all have this and use it all the time and the color ends up looking slightly different on each of us because it somehow matches your skin tone. It's amazing for when you want to look a little bit put together, but not at all like your trying because it is so sheer. Just an FYI, my mom got herself the Chanel Healthy Glow balm which is a lot more expensive than the Dior and she refuses to use it because it's not nearly as good. No hate Chanel I am sorry I love you.
I was about to write about the Milk Makeup KUSH lip balm but stopped myself because I realized that it could for sure go in another category and I am obsessed with tinted lip balms and I really wanted to include this one (but the price point is super similar to the Milk). Whenever I wear this, people ask what's on my lips. It has a bit of a glossier (not the store glossier but it's a little bit glossy) finish than the Dior which I LOVE because I can wear this going out, in bed, to work, or anywhere and I look like I have the nicest lips ever without looking like I'm trying to have the nicest lips ever. That is the goal so this balm rocks. I just realized I have not even introduced the name of this balm yet.  I should not be writing articles. Anyways, it's the Nars Orgasm Afterglow Lip Balm. Based off their orgasm blush which is an OG classic. I love wearing this on my lips and using the orgasm blush on my cheeks and eyes for a super glowy blushing monochromatic makeup look.
Lastly, I am including a classic. Burt's Bees. This is their tinted balm which is all natural and just as soothing and hydrating as the regular classic Burt's Bees balm. It makes your lips look even plumper than the regular one though because it has that nice tint! The Zinnia color is stunning and will just make your lips the perfect shade of pink. You can find this balm at any drugstore or Target out there which is why it is the perfect thing to grab if you are having a lip emergency (you know when you wake up and your lips are super cracked and dry but you need to wear some sort of color on your lip because you're going out, but your lips are so cracked and dry that color looks blotchy and patchy… yeah). This is the perfect balm because it will help heal the lips while adding enough of a tint to keep you looking bomb.
Lip Masks
I couldn't find any super expensive lip masks – they're all pretty reasonable especially for the amount you will be getting! The Laneige Lip Sleeping Mask inspired this article to be written because as I was putting it on before getting into bed I realized that I should probably write an article. It is so amazing.  I have the grapefruit flavor andI'm telling you I am so so so so obsessed. You do not need to just use this as a lip mask, it's not just for the night, I wear this any time of the day anywhere – the only thing I change up is the amount I put on. Before bed, I smother my lips is this because it looks super greasy and weird but feels amazing. By the morning my lips are plump and smooth and not dry at all.
Next, is the KNC Beauty Collagen Infused Lip Mask, these are like sheet masks but for your lips. They are super cool, weird looking, and pout worthy. They have collagen in them which is amazing for like every part of your body, so obviously it will make your lips to die for. This is perfect pre-going out because it plumps and smooths your lips so you can put lipstick on with ease. Classic Balms
This balm isn't super expensive, but for a lip balm, it sort of is. However, it's so worth it. It looks like a glue stick that you would have used in elementary school but has the classic amazing smell of the other Sol De Janeiro products.  The Brazilian Kiss Cupuaçu Lip Butter is to die for. It keeps lips hydrated, smooth, and pouty without making them look greasy at all!
Next up is the Milk Makeup KUSH lip balm. This is such a nice balm, it makes your lips nourished, smooth, soft, and full. It has hemp derived cannabis seed oil (hence the name kush).  I love the natural one (it looks green in the photo but I promise you it's not), but also the color Cannatonic because it is like the perfect nude ever. This balm is super nourishing and amazing.
Palmers lip balm rocks. Influencers everywhere (Olivia Jade especially #tbt to when she wasn't canceled) rave about this balm because it's super cheap but acts like a super expensive balm and is almost as good at the Sol De Janeiro one, it's shaped like a glue stick as well. I once accidentally ordered 12 of these on Amazon (I thought it only came with one, I was pleasantly surprised) so I am basically set for life, my sister and I shared them with our friends who all became obsessed.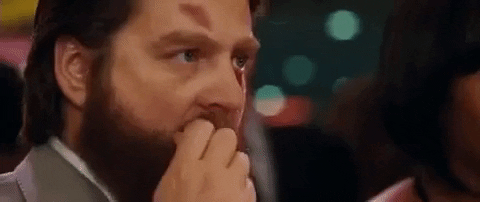 Serums & Creams & Treatments
Lip serum is a really weird thing, I was first introduced to the Fresh Sugar Lip Serum and I became slightly obsessed. It creates the perfect canvas for anything you plan on putting on top of it! It nourishes lips so well and literally can mend any texture you have on your lips overnight. If you have seriously dry lips this is definitely for you.
I recently went to the Glossier flagship and loved it. I forgot to grab the new Bubblewrap product and literally forced my mom and sister to walk all the way back to Glossier just to grab it. It's not just amazing on eyes (which it really is) but it does almost the exact same thing as the Fresh Lip Serum but at a better price (and you can use on your eyes as well).
The Fresh Sugar line is super innovative when it comes to lips, they also have this primer infused with AHAs. The Sugar Wonder Drops Lip Primer is amazing because it plumps your lips making them perfect for whatever heavy or light lipstick you want to apply! It ensures that your lips will look good all day long, no peeling whatsoever.
Hope you guys enjoyed my insanely long article all about lip balm. I am crazy – I have officially diagnosed myself with an addiction to lip balm (I'm not kidding when I looked at all the lip balm I own I almost fainted).  There are so many amazing lip balms that I didn't mention (Glossier Balm Dot Com, Fresh Sugar Coconut Hydrating Balm, Kiehl's Lip Balm #1, Sephora Collection Coconut Balm, Supergoop! SPF30 Lip Balm). But anyways, enjoy your day, your life, and your hydrated lips.