Reality TV… Our parents may judge us for watching it, some members of the male gender may judge us for watching it, a bunch of other people may also judge us for watching it. BUT you know what? Who cares. Reality TV is a very deep love of mine, it is my favorite thing to do to wind down after any stressful event that happens in my life. I love watching other people and their drama, it honestly makes me realize that the things that I'm stressing about may not be super important… it actually gives me some perspective in life! Look at that dad!!
There are so many reality shows out there, and I am going to find one reasonable life lesson that I learned watching my faves so hopefully, you can feel a little less guilty when you spend your Friday night in binge-watching Real Housewives (you're teaching yourself some real-life lessons! Don't feel bad). Also – if you haven't watched all these shows please watch them they are amazing.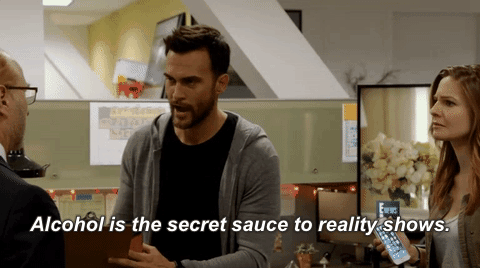 The Bachelor/Bachelorette
If you aren't a member of bachelor nation you may not really understand anything that I say here. The concept of the bachelor is so messed up that it's honestly too absurd to even imagine what this show is all about without watching it. Basically, one the bachelor there is one man with like 20+ women fighting for his love, the bachelorette is the same thing but it's a woman with like 20+ men fighting for her love. At the end of the show, the contestants are supposed to get engaged. After maybe spending like 8 hours total of one on one time together after a few months of knowing each other. I mean, that is some really healthy and amazing relationship advice right there!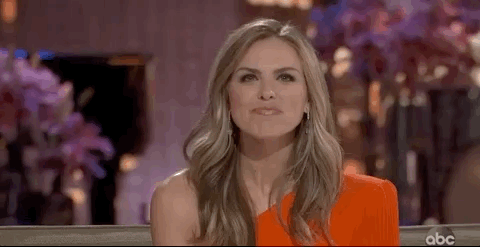 However, despite the messed up motive of the entire show, you can actually watch and learn some valuable life lessons from the show! I'm honestly really enjoying Hannah B and her season on the show right now. She's super real and is making sure to not hide her emotions from her viewers. I think this show can give viewers a chance to learn about how they should be treated in a relationship. When you look at the people who continue to get roses each week you can actually go back and figure out which parts of their relationships with the bachelor/bachelorette are keeping them there! Some of these men and women are amazing people, and they put a lot of hard work into these relationships (maybe because they want to win and get tons of fame and Fab Fit Fun partnerships but who knows) so take some tips and see if you can do anything more to put some effort into your relationship and show your partner that you really want to be with them! Another thing I've learned from this show is that you really need to open up to your partner to progress in a relationship! This is something I for sure need to work on, and I think when I watch this it reminds me that you do really need to put effort into every part of your relationships. Chris Harrison is never bad to watch either.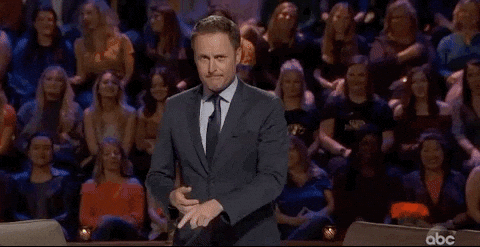 Bachelor in Paradise
This show is related to the bachelor, but it's definitely not the same. Basically, a bunch of the popular contestants who haven't won the bachelor are all taken to Sayulita Mexico. New people come weekly, and roses are given out each week, the guys and girls alternate giving the roses out each week. This show is SO filled with drama that it is so beyond entertaining. Relationships change weekly, people who were obsessed with each other one minute break up to be with someone else the next. Things get crazy, people are crazy, and watching it is crazy (but in like a really really good way). I'm really having trouble finding a positive message from this show because, to be honest, you should not act the way the contestants do on this show. Everyone is super snakey and will betray their so-called friends in an instant for the sake of finding a significant other.
One thing that I think is good to take away from this show is that you should always follow your heart. There have actually been real relationships that have come out of this show. People have gone home engaged, and there is an upcoming wedding from two contestants who actually met on this show! There are so many romantic interests out there for you, you have to give everyone a chance to ensure that you aren't limiting your options. Another thing that I think you can get from watching BIP is that your 'type' may actually not be the right type for you. So many contestants go on the show with a 'type' of the person in their mind that they want to be with, this is not how you should enter a relationship! Give everyone a chance, maybe the reason your relationships haven't worked out in the past is that you've been going for the wrong 'type'!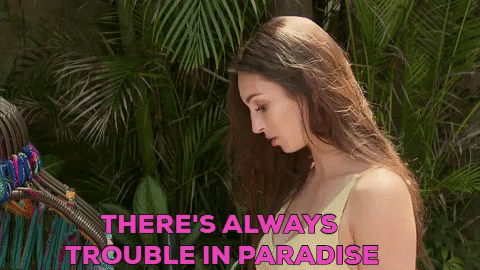 Keeping up With The Kardashians
Okay – so now we are moving away from relationship advice (because I am like the least qualified person to be giving that out) and moving into a different theme – family, and business, and I guess relationships too. Keeping up With The Kardashians gets shit on like way too often, but this family actually teaches SO MUCH to its viewers. Firstly, this show really gives you some insight into how the Kardashians run their businesses. However you think about it, maybe you think it's super stupid that this family has all this money, but they are successful in business so we for sure have some things to learn from the Kardashian sisters. Kylie Jenner is the first self-made female billionaire (self-made though? really?) through her Kylie Cosmetics company and she recently launched Kylie Skin! Kim and KKW Beauty, as well as KKW Fragrance, have done really well too. Kendall is one of the biggest models in the world, making heaps and heaps of money. Khloe started Good American Jeans which has also been doing great, the way she moved away from what her sisters are doing was a smart move. Kourtney (my fave, but sadly the laziest of them all business wise) recently launched Poosh, a lifestyle company and has already sold out her collagen powder drinks! Also, Kris Jenner, the momager is making like 15% of whatever her daughters make, so she's set for life! Lucky girls.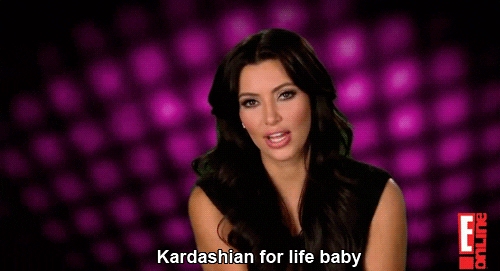 They may have fame which can help them grow a business, but if you watch the show you can actually see behind the scenes in some of their ventures. You can see how they plan pop up stores, brand activations, new product launches, and how they balance the work-family-life routine. They're all super busy and the way that they prioritize family while still being super present in their business. One thing you don't see them do is put off their business responsibilities and just be the face of the company (as many reality stars do). They care about their names and their brands so you really see the hard work and effort that is put into them! From this show, we can learn that fame and popularity can help you create a brand, but hard work and diligence is what really sets your brand apart from the others.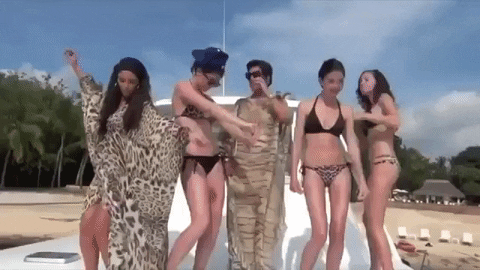 Real Housewives of Beverly Hills
The real housewives shows are honestly probably some of my faves, I started with just Beverly Hills but now I've been watching NYC and am hooked. They're both FILLED with drama which is my fave thing ever. The girls on the Beverly Hills show are for sure a crew, they are cliquey, gossipy, and have all really hated each other at one point or another. The thing that you can learn from watching this show is that sometimes letting go and forgiving past mistakes is the only way to move on with your life! All of these girls have seriously beefed each other, right now Lisa Vanderpump is mad at everyone because they think she leaked a story to the Daily Mail about Dorit. Basically, Dorit adopted a puppy from Lisa's adoption center, it bit her kid, and then she gave it to someone who ended up putting it in the pound. Lisa found out and shit went down. This biggest issue though was when LVPs BFF Kyle Richards took Dorit's side and blamed Lisa for leaking the story. Lisa has not spoken to a single group member since this went down and she has missed out on some amazing parties and trips with her girls because of it.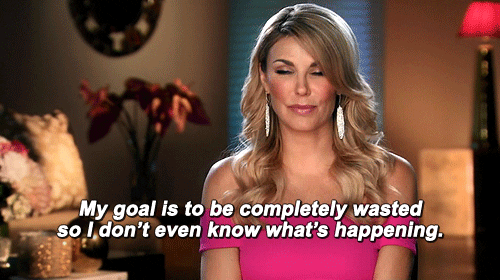 Sometimes, you need to realize that you and your friends are not always going to be on the same page about things. Is it worth it to end a friendship over a small disagreement? You're going to have to miss out on lots of fun activities and be prepared for some awkward encounters at group events. This show really gives me perspective on friendships and helps me understand that sometimes it's best to forgive and forget.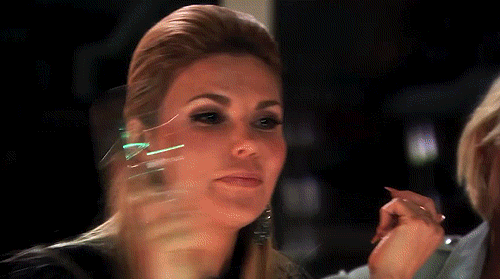 Vanderpump Rules
This show is sort of a spin-off of Real Housewives of BH because it's focused on Lisa Vanderpump and her restaurants all around LA. The characters that you follow are the staff who work at her restaurants. It starts out with SUR, but now that she's opened up Tom Tom with two of the cast members (both named Tom) I have a feeling we're going to be seeing a lot more of that on the show. Vanderpump Rules is fun because you get to see how these twenty-somethings love to party, and how they manage their jobs and relationships on top of having fun. Something that you can take from the show is that nothing is permanent. Stassi (the best character in my perspective) starts off in a horrible relationship with Jax (who tattoos her name on his arm). He cheats too many times to count, and she ends up dumping him thank gosh. Jax is now with Brittney who is the sweetest human alive and he honestly seems like he's a new man! Stassi has a loving boyfriend named Beau and her career has moved on from party girl/hostess to real life bestselling author. This show gives me tons of hope about where I am at in my life and helps me to realize that if you aren't happy with your current situation, whether it be at work or in a relationship, nothing is keeping you there! Do what you want to do, be with who you want to be with, and you will be happy!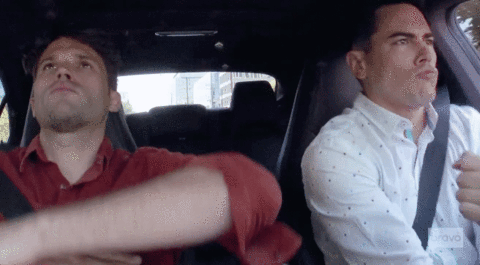 Real Housewives of New York City
I don't know which real housewives show I like better. I honestly don't even think I could decide if you put me at gunpoint. They're both so amazing and drama filled. I'm not fully caught on on NYC, right now where I'm at Countess Luanne (yes she makes people call her that) is engaged to Tom, Tom has had sex with Sonja and people are not happy. Bethanny is sick and she just had to tell Luanne that Tom cheated on her a week and a half into their engagement. Luanne stays with Tom because obviously she does, and freaks out that Sonja is upset that she's getting married to her ex-lover. Life is crazy for these women. This show is so different than Real Housewives of BH because the girls are mostly single, or on to a second or third marriage. We really get to focus on their relationships and the way they try to keep up with the crowd. I'm a Bethenny fan and I love how real she is about her relationships.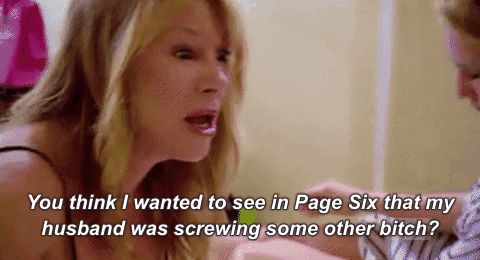 I think from this show I have learned firstly not to trust men, all of these women have been with huge assholes who treat them pretty badly! But also not to really trust anyone but yourself. Trust your gut, try not to let other peoples opinions get in the way of what you do.
Survivor
Full disclosure I don't watch survivor, but I thought I needed to include a less Bravo based TV show. I asked my friend and this is what she said: "to always play true because your true colors come out eventually". Thank you so much, Bayley you rock. People LOVE survivor and I think it's such a good show to watch if you want reality TV but not something super girly. This would be a great show to watch with your boyfriend to like to introduce him to the reality genre. Anyways, you should just be yourself and be true to yourself no matter what because it's true, the real you will always come out at some point! May as well flaunt what you've got.
Also – I'm really sorry – I went a little bit crazy with the GIFs.