There is officially one less lonely girl in the world, and no, it's not your 13-year-old self (one can only dream). Actually, its been official for like, a year now, but Justin and Hailey Bieber have finally marked their love with an extravagant wedding. So it's like, really official. I truly never thought that I would see the day where Hailey and Justin Bieber have finally made it down the aisle. After cancelling their wedding not one, not two, but THREE times, the lovebirds finally got the chutzpah to get hitched on Monday night. First of all, WHO THE FUCK GETS MARRIED ON A MONDAY?!?!!!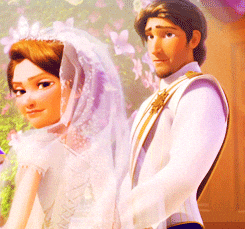 Do you think they got, like, a Monday night discount or something??? IMO, I think a Monday night wedding is starting the marriage off on the wrong foot, but we're also talking about the couple who got married two months after getting back together, so I think that this is kind of on brand for them.
There was already drama at the Montage Palmetto Bluff (I could not think of a whiter name for a wedding venue), where the ceremony was held. Apparently, the hotel banned 'regular folk' from accessing amenities like the pool and spa so that guests of the Bieber wedding could have free reign. I guess the potential to be in the sauna with Jaden Smith wasn't enough to stop the regular guests from having a hissy-fit.
In an attempt to show the world that Justin is capable of romance, the couple's wedding was reportedly themed after everyone's favourite romance film, The Notebook, starring Ryan Gosling and Rachel McAdams (if you don't love this movie, you're lying to yourself).The night before the ceremony, they literally screened The Notebook outside for their family and friends. Is this some weird Canadian pre-wedding ritual that I was just completely unaware of? Is Justin trying to trick himself into what love is?? Did Hailey and Justin's vows include "if you're a Belieber, I'm a Belieber"???
The guest list was obvs filled with the usual suspects. Kylie, Kendall, Kris, Kris's sugar baby, Katy Perry, and the list goes on and on and on. I wonder if the wedding was on a Monday because pretty much none of their friends have real jobs and therefore, could fully attend a wedding on a Monday night. Ahh, to be young and famous.
Daniel Caesar was reported to have sung at the wedding reception, which is actually a really good choice, so bravo, Biebers! If you're unfamiliar with who Daniel Caesar is, his music is more used for baby-making than wedding celebrations, so I'm just wondering if he put Hailey and Justin in the mood for some babies-babies-babies-ohhhh right after the ceremony, if you know what I mean.
When I originally wrote about Biebs and Baldwin's engagement, I said that I couldn't wait to see their fire wedding pics, and they honestly pulled through. My VSCO feed and Insta stories have just been reposts of the same 3 wedding photos that Justin has posted. That being said, they're actually really fucking hot, so I'm not complaining.
Anyways, congrats, mazel tov, cheers to Justin and Hailey. You've all surprised us by lasting way longer than anyone expected!!!!!