It's no secret that true crime is obviously having a moment right now (or for the last year). I've been obsessed with true crime ever since I was a little girl. True story- when I was 7, my dad took me to the dinosaur exhibit at the museum and there was this little sandbox where kids could pretend to dig for dinosaur bones (clearly wasn't social distancing friendly). I turned to the boy next to me –I had no effing idea who he was – and proclaimed "I know that Natalee Holloway is dead.  They say she's still missing, but I know the sharks got her". This poor boy's mom gave me and my dad the DIRTIEST FUCKING LOOK ~EVER~, and my dad had to explain to me that not all kids were as cool as like me, because they didn't watch the news.
Unless you've been on a 12 day meditation retreat (we're looking at you, Jared Leto), or locked up in a house with a bunch of strangers (yup, that's you, Big Brother Germany cast), you know that you should be practicing social distancing and STAYING. ?THE.? FUCK. INDOORS ?. Since we all have way too much time on our hands now (but make sure you wash them while singing 'happy birthday' twice!!!), I decided to compile a list of all of the best / my personal favourite true crime podcasts and true crime Netflix shows to make your quarantine days a little less dreary.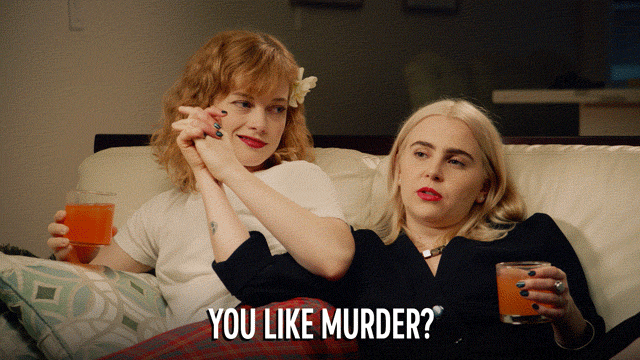 PODCASTS:
Martinis and Murder
One of my personal favourites, Martinis and Murderis hosted by Daryn Carp (fun fact—she's Andy Cohen's personal assistant) and John Thrasher who chat about murders, all while mixing up martinis. Each episode focuses on a new crime, the crazy details, and of course talking all the theories about how it all went down. Also, each episode provides the recipe for a new cocktail. True crime and alcohol? Name a better duo… oh, you can't!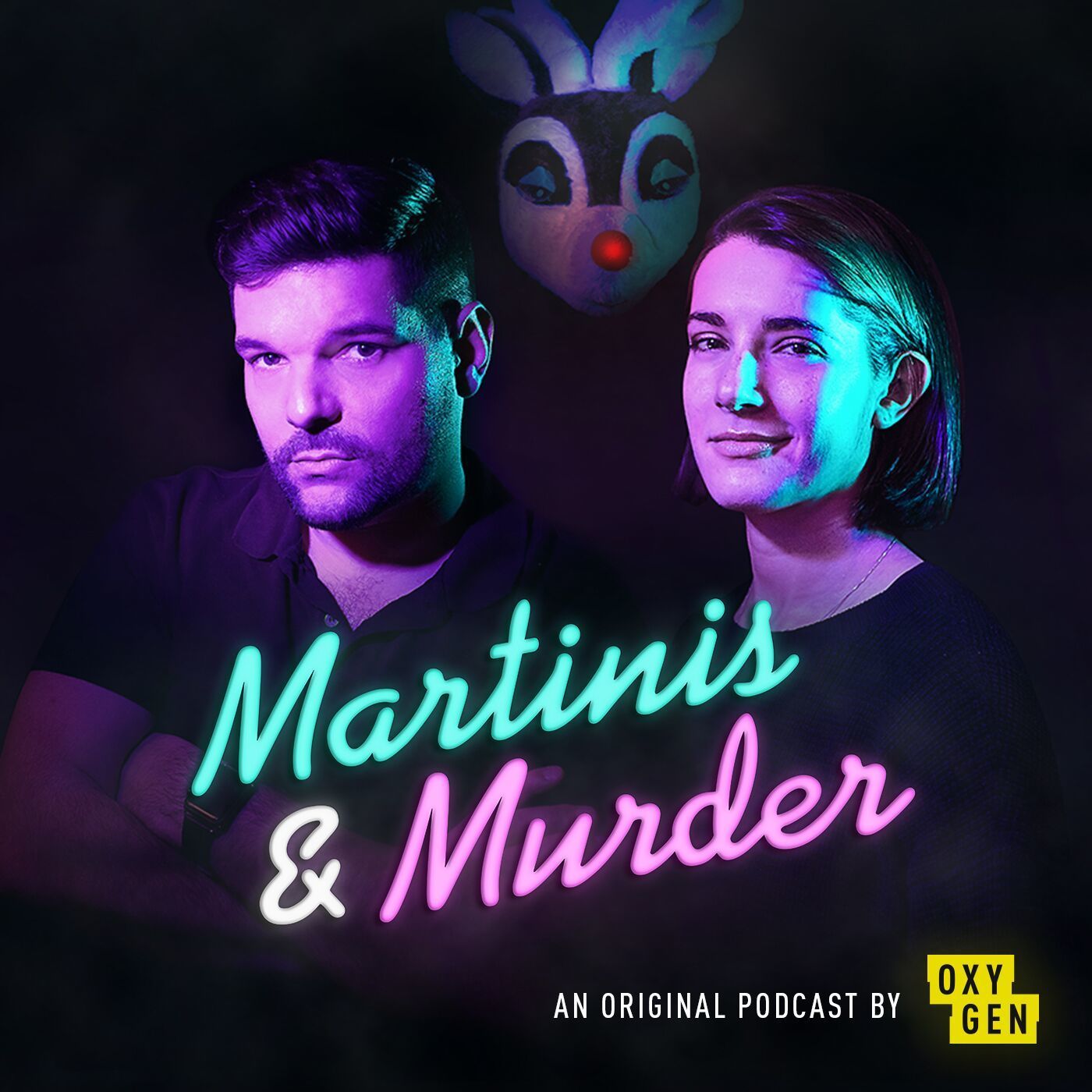 Dateline NBC
A classic show for all of us true crime fanatics, NBC realized that they should turn one of their all-time best shows into a podcast. Dateline NBCis literally just straight up episodes of Dateline, but instead of being on your television on Saturday at 10pm, they're now on your phone any time, any day, anywhere. So, for those of us who need to get our Keith Morrison fix, this is for you.
Moms and Murder
The words 'moms' and 'murder' normally don't sound like they should be in the same sentence, but they do for this podcast. Hosted by Mandy and Melissa (very mom names), who are two friends who deep dive into a new case each week. I personally haven't listened to this podcast, but our COO and other true crime aficionado, Gina LOVES it, so obviously we had to give them a shout-out.
My Favourite Murder
If you haven't listened to My Favourite Murder yet, what are you doing? My Favourite Murder is the hit true crime comedy podcasted hosted by Karen Kilgariff and Georgia Hardstark.My Favourite Murder was the OG true crime podcast, so we should all thank them for making other murder fans less ashamed to share their obsession.
Somebody Knows Something
Somebody Knows Something is an original true-crime podcast examining unsolved cases of missing or murdered individuals here in good ol' Canada. Each season is based around a single Canadian cold case in hopes of uncovering new information, while also exploring how the cases have affected the families and communities involved. Leave it up to Canada to have a wholesome true crime podcast.
NETFLIX:
Killer Inside: The Mind of Aaron Hernandez
Aaron Hernandez is an ex-New England Patriots player who was convicted for the murder of Odin Lloyd in 2015, a semi-pro football player who also just happened to be his future brother-in-law. But, if that's not enough to get to you to watch, Hernandez was indicted for ANOTHER DOUBLE MURDER, while he was on trial for the murder of Lloyd. I get really fired up talking about the case of Aaron Hernandez, like I went on a tangent in one of my university classes talking about this Netflix special, so all I'm going to say is: "you need to watch this ASAP".
Evil Genius
This might be one of my top 3 true-crime stories ever, just because it is so unbelievable.Evil Genius tells us about the murder of Brian Wells, an American pizza delivery man who died during a complex plot involving – stay with me here – a bank robbery, scavenger hunt, and a homemade explosive device. This case was super high profile in 2003, because 1) it was 2003 and; 2) THIS WAS ALL SHOWN ON LIVE FUCKING TV. This docuseries is only four-parts, making it super easy to binge, especially when you're avoiding working from home.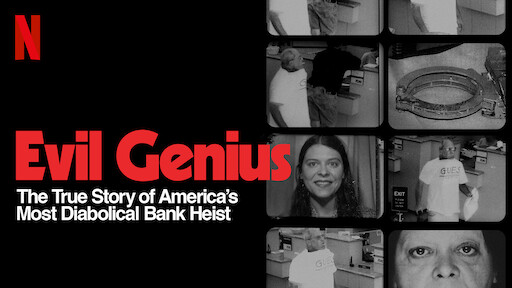 Don't Fuck with Cats
This truly vile true crime docuseries starts out with animals getting hurt, specifically (judging from the title), cats. As we all know, rule number one of the internet is you don't fuck with cats, so a group of Facebook vigilantes became super motivated to start a group to find whoever hurt these cats. From there, this search escalates into a game of cat and mouse (no pun intended). I won't go into detail, because it's just too effed up, but this is about a guy who made a video of himself killing two kittens and it really escalates from there. Like 0-holy fuck, real fast. This isn't for the faint of heart, so be prepared to cry, squirm, vomit, or all of the above.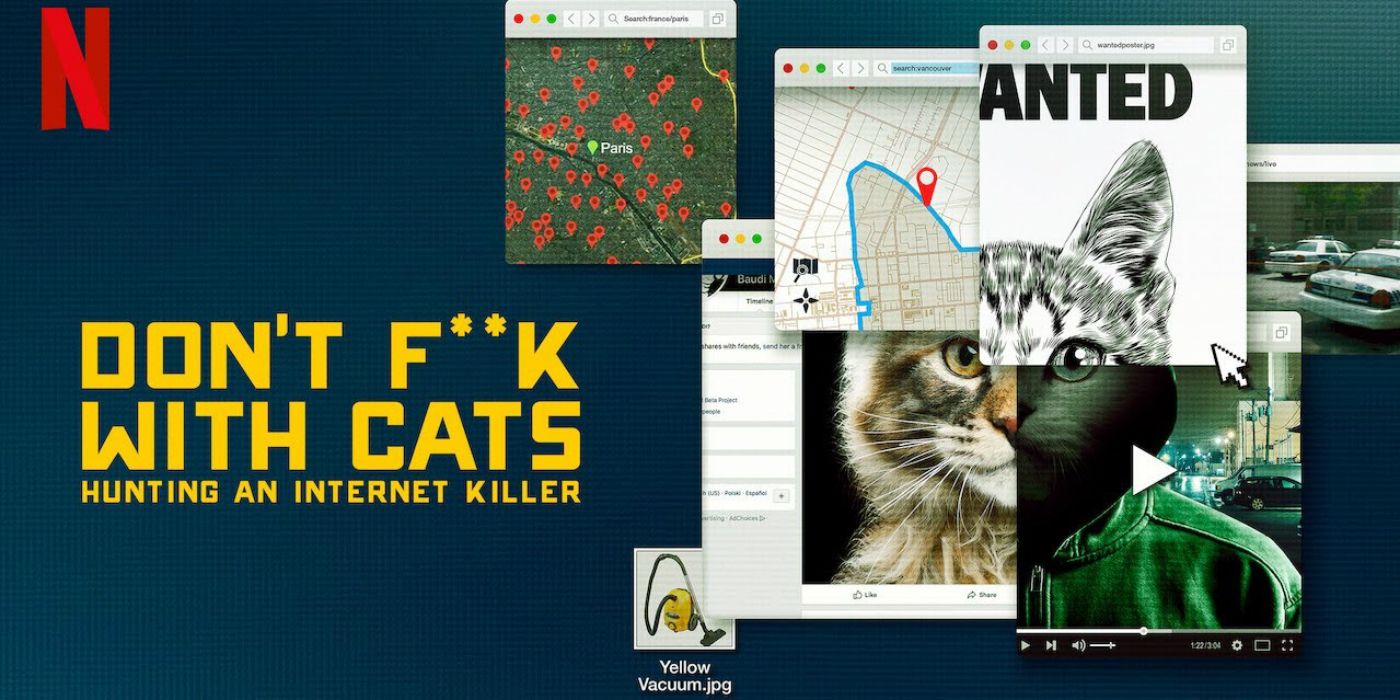 Making a Murderer
This one has been on Netflix forever, but if you're just getting into true crime or you didn't have Netflix for the last 5 years, this is for you. Making a Murderer tells us the story of Steven Avery, a Wisconsin man wrongfully imprisoned for 18 years… more than once. Basically, this series tells us everything that is wrong with the American justice system. Thank God I live in Canada.
The Disappearance of Madeleine McCann
Imagine taking what you thought would be a nice family trip to a beach resort in Portugal, only for your child to be kidnapped while you're out for dinner. For the McCann family, this isn't just a worst-case scenario, but their real life. In 2007, 3-year-old Madeleine McCann disappeared while on a family trip in Portugal, and the story quickly became a sensation in the United Kingdom. Basically, Madeleine is the UK's JonBenet Ramsey. This docuseries takes viewers through what it was like to experience the news firsthand and what it was like to be on the ground during the search for Madeleine.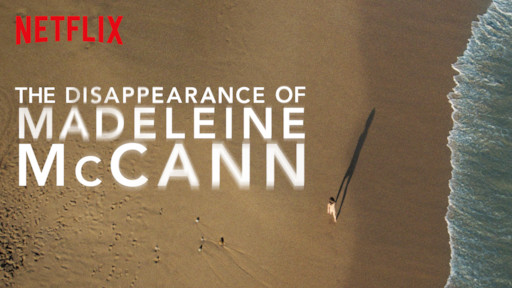 Honourable Mention: The Trials of Gabriel Fernandez
The Trials of Gabriel Fernandez is not for the sensitive or the faint of heart. The docuseries talks about the 2013 murder and abuse of Gabriel Fernandez, and the failure of the system to protect him. During the two years of production on the series, producers kept a therapist on call because of the disturbing nature of the content, so you know this is going to pull at your heartstrings.
Now that you're done with this article, what are you waiting for?! Go binge these Netflix shows or listen to the podcasts! You have nothing better to do.