When I was in Grade 8, I sold my soul and my father's credit card balance to Starbucks, and ever since then, I have considered myself to be some sort of Starbucks connoisseur. On November 7ththis year, Starbucks started celebrating the holiday season. Now, you're probably wondering why this article is coming almost a month late since Starbucks started decking the halls nearly a month ago. The reason is that I had come off of my Halloween bender only 3 days before that, and I needed some time to recover before I switched into celebrating holidays.  Now that it's finally December, I can finally start getting that Christmas cheer, and that includes sipping on my holiday drinks – skinny, of course. If you're new to Starbucks and their famed holiday drinks, where have you been all your life? But in all seriousness, we've rounded up the holiday drinks at this season at Starbucks so you can decide what you should be putting in that red cup (the other type of red cup) all season looooong.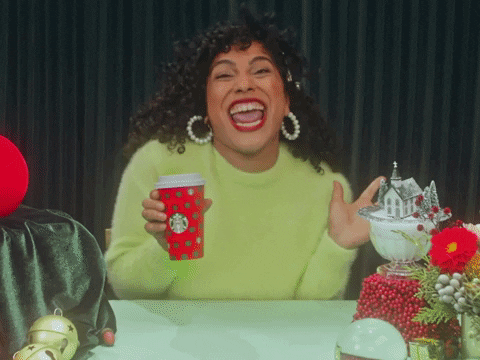 Also, this post is NOT sponsored (sadly), I just live and breathe for Starbs, so if Starbucks reads this, please sponsor me xoxo
Caramel Brulee Latte
The occasional holiday Starbucks drink is the one time I'll take a break from my daily grande blonde roast, almond milk café misto with three Splendas. Like, I wouldn't brag about slurping down this indulgent drink before 9am, but then again, it's the holiday season. The Caramel Brule is definitely my guilty pleasure if I feel like drinking 450 calories. Made with espresso, milk, and rich caramel brulee sauce, topped with whipped cream and caramel brulee topping, this drink seems like something that Buddy the Elf would claim to be part of the elves four food groups.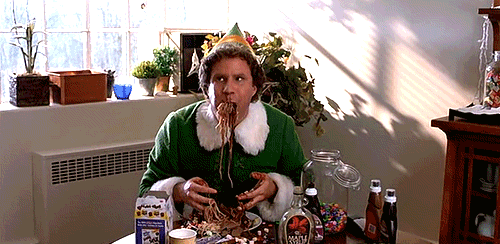 Irish Cream Cold Brew
A new addition to the Starbucks holiday menu, the Irish Cream Cold Brew is a limited-time menu item for the season. The Irish Cream Cold Brew is made with cold brew coffee (obvs) and Irish cream flavoured syrup over ice, topped with vanilla sweet cream cold foam and dusted with cocoa powder. Traditional Irish cream drinks include Irish whiskey; however, Starbucks' new drink is non-alcoholic, which is a shame. In my opinion, I would rather be drinking this around St. Patricks' Day, when I need the luck of the Irish. Apparently, there's also an Americano version of the drink available only in Canada, so if you want to drink the hot version, you'll have to visit your Northern neighbours.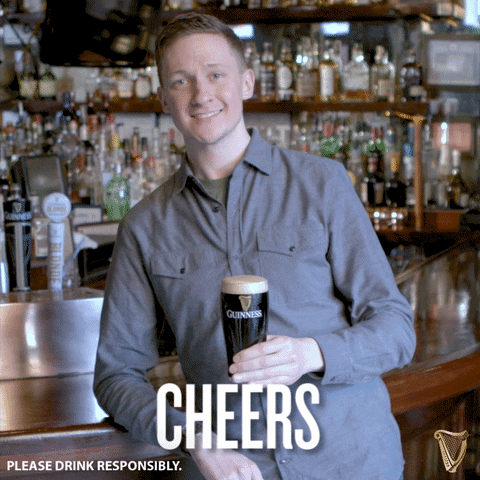 Chestnut Praline Latte
All I know about chestnuts is that people like when they roast on open fires with Jack Frost nipping at their toes, at least according to Michael Buble. The Chestnut Praline Latte consists of espresso, steamed milk, and flavours of caramelized chestnuts and spices, topped with whipped cream and spiced praline crumbs. This drink sounds more like the name of a Bath and Body Works holiday candle scent than something I would want to actually put in my mouth, which isn't saying much because I've put a lot of things in my mouth that shouldn't have been there.
Eggnog Latte
I don't know anyone who genuinely enjoys drinking eggnog. If you're weird and enjoy it, this drink has everything. Espresso, steamed eggnog, and nutmeg, what more could you ask for? I think eggnog is gross, so moving on, sorry not sorry!
Gingerbread Latte
According to the Starbucks website, the Gingerbread Latte is "sweet and delicately spicy", which sounds like me in drink form. This drink is topped with whipped cream and brown nutmeg for the perfect holiday touch. I can just hear the Gingerbread Man from 'Shrek' SCREAMING in my head not to drink this because he thinks it's someone in his family in melted form.
Peppermint Mocha
The only way I can describe the Peppermint Mocha is a minty, caffeinated hot chocolate. The drink combines espresso, milk, mocha sauce and peppermint syrup, with whipped cream and dark chocolate curls. I have nothing to really say about this drink, other than the fact that it just sounds actually kind of good.
There you have it, a list of drinks to get you in that holiday spirit!
Drink Up and Happy Holidays!!!