First of all, if you're reading this—congratulations! You've survived the first month of quarantine! It seems like quarantine will never end, and we're probably in it for the long haul, so take care of yourself folks. Anyways, in non-covid-related news, Demi Lovato's finsta has been leaked!
For those who don't know, a finsta is a "fake Instagram". Different from a rinsta (real Instagram), a finsta is a private Instagram where people post photos of them living their most absurd life. Examples of finsta content are things like morning after photos, screenshots from a booty call, or any other ratchet content. On Friday April 17th, a video leaked on Twitter which appeared to show Demi and her new boyfriend, Max Ehrich, live-streaming from an account with the handle @traumaqueen4eva. Side note—this is an amazing handle and I wish I had used it.
A collage leaked with photos from the account, and they aren't so pretty. The collage includes a few photos throwing ~shade~ at Demi's former BFF, Selena Gomez. One of the posts shared is a screenshot of an interview that Demi did with Harpers Bazaar, which came out within the last week. The part that Demi(?) chose to post is her talking about her relationship with her former Disney co-stars, including the Jonas Brothers.
Another photo includes a signed copy of Demi and Selena's People cover from 2009 with the caption "Just call me Petti Labelle" (also a good line). While any Demi stan could be running this Instagram account and trying to make it look like the singer is posting, fans of Selena are convinced that Demi is behind this account. No one can say for certain that the account is really Demi's, but it has been said that friends of hers like Sam Smith and Lauren Jauregui are followers.
Within an hour of the leak, the hashtag "Demi Lovato is Over Party" started to trend NUMBER ONE on Twitter. Whoever was running the finsta started to delete many of the posts, unfollowing people, and changed the account's handle to "dolphins4eva02". Shortly afterward, the whole account was just deleted altogether, which is probably the smartest move this person has made. While some users online believed that this was incriminating evidence and that Demi was trying to scramble to delete the account, others remain unsure of what to believe, especially after a Selena account apparently reported to admitting the editing everything on Twitter.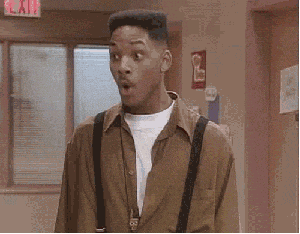 This drama is definitely enough to distract you for 30 minutes from the constant COVID-19 related news. What do you think? Is this editing, or is Demi just caught? LET US KNOW YOUR THOUGHTS!! MWAH xoxox