Yes, this post is coming Monday afternoon. Yes, I was hungover as shit this weekend (sorry Mom!). Anyways, now that we've covered why I am just a mess (contrary to what my therapist says), let's get into it!!!!!
I normally like to reserve pop-culture roundups for things like the end of a year or some shit. However, I will make an exception because this week was fucking nuts. Hailey and Justin Bieber got married a week ago, and if you forgot that / it seems like a lifetime ago, it was. I decided to round up some of my favourite (re: the most absurd) stories from the last week.
Pray 4 (Kylie and Travis's) Love
I thought that all was good in Hollywoodland until my Tuesday morning coffee was rudely disturbed by a TMZnotification (yes, I have those – don't judge) that reported that Kylie Jenner and Travis Scott had broken up. Personally, I don't want to believe it but TMZis often not wrong about these sorts of things (why else would I have their notifications turned on?) According to sources aka Kris Jenner, Kylie and Travis hadn't been seen publicly together since the premiere for his Netflix documentary Look Mom, I can Fly,  which was on August 27. Kylie also hasn't posted about Travis since September 10, and Stormi was Kylie's plus one to the Bieber wedding. I will say that this is a little sus, but maybe they decided to be lowkey for once? According to our "sources", Kylie and Travis have decided to "step away – at least for now". I wish that I could decode what this means, but this is as stupid as "consciously uncoupling". If I had to give my best guess, it means that they'll break up until they start booty calling each other and get back together like everyone else. For now though, their relationship status is "it's complicated".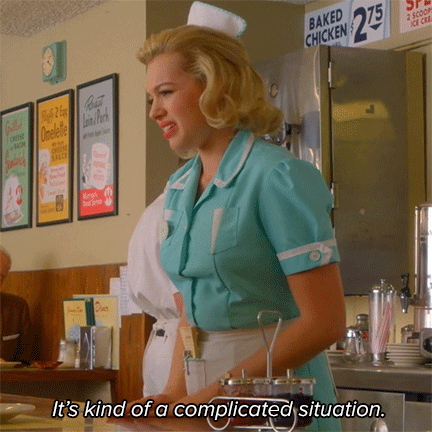 Kylie's on the Prowl for Tyga
So, I got my TMZ notification on Tuesday, and then by Thursday morning, news broke that Kylie was seen visiting Tyga's recording studio late at night. Like, 2am late at night. Like, nothing else is really happening at that hour. As a result, the internet fully freaked out over the fact that there was a possible reunion. Side note – does anyone else remember the drama over Tyga wanting a paternity test for Stormi cause he thought she was his daughter??? Anyways, Kylie hopped on Twitter to clarify that nothing was going on between them. Normally, I would believe this, but this is also coming from the same girl who lied about being pregnant for 9 months so I'll take anything she says with a grain of salt. Kylie was seen partying at the same club in LA as Tyga on Saturday night. Of course, this could be a total coincidence that they were seen in the same spots in a matter of days. But, like, is hanging out with your ex twice in less than a week after you break up with your baby daddy just a coincidence? Debatable ??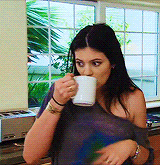 Miley Cyrus is Starting #HotGirlFall with Cody Simpson
No, the year is not 2011 and yes, you read that right.  Miley Cyrus has rebounded from her rebound relationship with Kaitlynn Carter with Cody Simpson. Yet again, I got a notification from TMZ breaking the news (always coming in clutch), that the two were spotted getting acai bowls, and making out. Since news broke of this relationship, Miley went on a pretty epic rant about her dating life (if you didn't know, her and Liam filed for divorce after less than a year of marriage, and she dated Kaitlynn Carter for 2 days???), they have already come up with pet names. Yes, I am referring to the Instagram story that Cody posted kissing Miley's forehead referring to her as his "baby". Maybe it's a little early to be calling out the pet names, but to each their own. I wish I had more shit to say on this one, but TBH, I kind of like this couple together. Hopefully they last longer than my shellac manicure does!
Blake Lively and Ryan Reynolds Welcome a New Baby
Just when you thought love was dead, Hollywood's favourite couple welcomed their third child. According to multiple reports, Blake Lively and Ryan Reynolds welcomed their third child in secret earlier this year. The couple already has two daughters together – four year old James and three-year-old Inez. They have yet to announce the new baby's name or sex, but I'm hoping it's a boy because I honestly want a Deadpool JR.
Mazel Tov to the Lively-Reynolds!!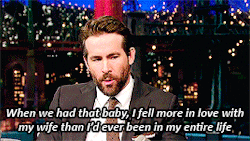 Ronnie Ortiz-Magro was arrested for some fuuuuuuucked shit
Last but certainly not least, everyone's favourite D-List celebrity was arrested on some insane charges. Ronnie Ortiz-Magro from Jersey Shore has gone fucking crazy yet again, and it'll make you want to say "Rahhhhnnn, staaaahhhpppp". Around 3:00am Saturday morning, police arrived to an Air-BNB in the Hollywood Hills to find Jen Harley, Ronnie's on-again/off-again girlfriend and the mother of his daughter ,Ariana with minor injuries. She said that Ronnie had been chasing her around with a knife, WHILE HOLDING THEIR 17-MONTH OLD DAUGHTER. Ron then proceeded to lock himself and the baby in the house, and when the police knocked on the door of the home, he refused to come out. Out of fear for the baby's safety, the police busted the door down… where Ronnie tried to fight them and he was "extremely combative". I have seen enough episodes of the original Jersey Shoreto know that Ronnie will fight anyone and anything. He probably told them to "come at me, bro". He was subsequently tased, handcuffed and taken to the hospital for an evaluation. He has been released from the hospital and will be facing domestic violence and kidnapping charges. I could write a whole essay on the history of Jen and Ronnie's relationship problems, but I don't have the time or the energy, so all that I will say is that this is a terrible situation for everyone involved, especially Ariana. As of the publishing of this article, Ronnie has been ordered to stay away from Jen under an Emergency Protective Order until October 11th.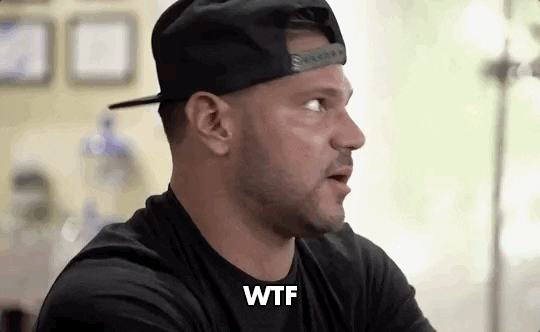 In all seriousness, we hope that this couple gets the proper help to work through their issues.
If you or someone you love is involved in a potentially violent domestic situation, contact the national domestic violence hotline at 1-800-799-7233 (USA) or 1-866-863-0511 (Canada).
And there you have it, a week of pop culture summed up in 1000 words. Hopefully, this week will be a little calmer, but based on the drama from last week, that probably won't be the case.