We're only 8 days into 2020, and shit has already hit the fan. President Trump has all but declared World War 3, and now, the royal family is essentially breaking up.
On Wednesday afternoon, I was woken from my afternoon nap by notifications from multiple news sources (People Magazine and TMZ count as news sources) that Prince Harry and Meghan Markle made the shocking announcement that they will step back "as 'senior' members of the Royal Family and work to become financially independent". The timing of this was weird, because when I was in the gym earlier Wednesday morning, I got a notification that Harry and Meghan were considering moving to Canada. Then this statement came out. Coincidence? I think not.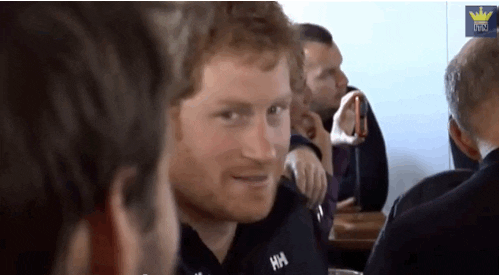 In their statement on Instagram, they say that they will be splitting their time between the UK and North America, while continuing to honor the Royal Family, and also focusing on the launch of their new "charitable entity".Although this might seem shocking, let us break it down for you.
Meghan has achieved every 90's girls dream of marrying a prince (we all know you were jealous of Julia Stiles in The Prince & Me), and now it seems like she is throwing it all away. The Royal Family has stayed the same for centuries and this announcement marks the departure of two of its most important members. Recently, the Royal Family has been working overtime to keep private issues out of the spotlight, such as Prince William's rumoured affair, and the fight between William and Harry that happened because of this ~alleged~ affair (more on this later).  A move like this will obviously trigger tons of speculation and rumours over what caused it, and why Harry and Meghan are distancing themselves from the rest of the family. Considering that it is very well-known the struggles that both Harry and Meghan have been facing recently, and Meghan's difficult time adjusting to life at Buckingham Palace, the reasons behind this move doesn't take the FBI to figure out.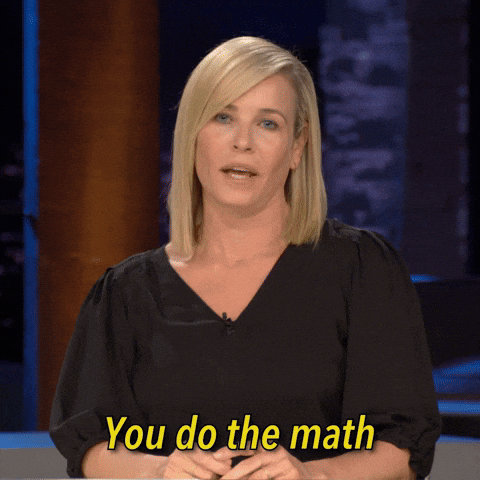 When Harry and Meghan first became engaged in 2017, everyone thought that the Windsor's were going to be one big happy family. Tabloids were reporting how well everyone got along, and how much the Queen loved Meghan. I guess a lot can change in 2 years, because the only thing I've been reading is how much tension there is over at Grandma Liz's house. Last year, reports surfaced that William had been caught cheating on Kate with their couple best friends, the Cholmondeley's. It's pronounced "Chumley", because I guess that's what people with a shit ton of money do. Anyway, Harry was apparently beyond angry with him about it (even though obvs, the royal family denied it). Over the summer, Harry took important steps to establish his own public identity, because I guess he was over being a royal. How hard of a life. Harry and Megan hired their own staff and launched their own social media accounts separate from Will and Kate, because nothing says fuck you to your sibling than starting your own Instagram account. Take that, Will!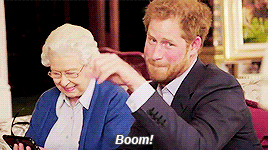 Aside from the passive-aggressive stuff between Will and Harry, life as a princess (or duchess or whatever) hasn't been all sunshine and rainbows. In recent months, Meghan has faced intense scrutiny from the British tabloids who have been watching her every move. This lead both her and Harry to speak publicly about the toll that the media attention has taken, and even lead to a lawsuit against the Sun and Mirror, two of Britain's biggest tabloids. I know that I haven't always said the nicest things about some people online, but even I have empathy and think that Megan should be left alone.
With all of this kept in mind, it makes sense that Harry and Meghan are ready to get some distance from the pressure that comes with being part of the Royal Family. I think it's safe to assume that he'll never be the Queen's favourite grandson, and it's not just because he married an American who had been divorced. After all, he wore a Nazi costume for Halloween one year, AND had nudes leak, and that barely has made a dent in public opinion. If Harry wants to fuck off to Toronto or wherever (hi Harry and Meg, let's go for brunch sometime!! Xoxo), nothing bad will happen.
I'm most stuck on this whole financial independence thing. As someone who, is not rich like Harry, the thought of giving up whatever allowance he gets is truly terrifying. I've contemplated selling photos of my feet on the black market to help support my sushi addiction, but yes Harry, strive to be financially independent! It's great living on a budget!!!!! At the end of the day, we all know that Harry and Megan aren't going to get actual jobs. Sure, they're not the first royals to try out a new career. Princess Beatrice works as VP of partnerships and strategy for a software company, and her sister Princess Eugenie, is the director of a London art gallery. Let's be real though – Eugenie and Beatrice are nowhere near close to the throne and especially with their father retiring from royal duties, I think they made smart career choices. Harry and Meghan will probably get a nice severance from the Royal Family, and I'm pretty sure they won't starve to death. Worst case for the Royals and best case for us commoners, they pull an Obama and sign a massive Netflix deal. Hey, I can hope!
However, shortly after Meghan and Harry released their statement, the Queen is saying for them to hold their royal horses. A statement from her office says that discussions about their departure (which people on Twitter are calling "Megxit" – get it?) are still at an "early stage". According to the Queen's statement, "no other member of the Royal Family was consulted before Harry and Meghan issued their personal statement". So basically, Harry and Meghan ghosted the entire family. How lovely.
I'm not sure how Harry and Megan will navigate this whole departure thing, but they'll undoubtedly have updates about what their new life will look like. What I am sure of, is that the next family dinner will be beyond awkward.