Summer is almost here, which means pool parties, backyard BBQs and fun vacations (or staycations!). But it also means that our makeup bags could use a little bit of a refresh. Lucky for us, there are a bunch of new, summer-ready beauty products that have just launched! So we've found six of them you need, like, right now.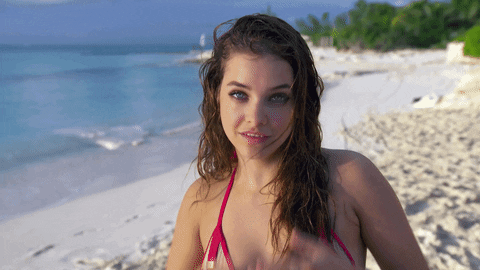 One of Fenty's newest products, these silky, smooth lipsticks pack a pigmented punch! This is the perfect lipstick to try out if you're looking for bold colors to wear poolside.
Nothing says summer like a healthy glow! And these new highlighter sticks have us ready to get our glow on. Plus, they come in a bunch of shades, ranging from bronze to champagne to lavender.
We're all about fun, bold colors in the warmer months, and these palettes are all about them, too! There are three different nine-pan palettes to choose from: Neon Green, Neon Pink and Neon Orange. And each of them have beautiful, bright matte and metallic shades, perfect for playful summertime looks!
There are a ton of glowy body oils on the market right now (you've probably even tried a few), but this one might just be a game-changer, especially if you don't want flecks of glitter all over your body. This gives a nice, sheen-y spent-the-day-at-the-beach glow, and honestly, who doesn't want that?
We don't know about you, but glossy lips are our go-to in the summer months. Jeffree Star Cosmetics is truly bringing the heat with their new gloss that comes in 18 (!) shades, including a light blue gloss and a black gloss.
Who wants to wear cake-y foundation in the summer? Not us! Sign us up for NYX's new Tinted Skin Veil, which helps even out skin tone, while still allowing your skin to look natural.
Summer can't get here soon enough!